INCREASE YOUR REVENUE OR CUSTOMERS WITH GOOGLE ADS!
The most important web search engine is Google. Most searches related to online purchases or contracting services are done through this tool.
This is why it is essential to be in the top positions so that potential customers of your business can find your products or services. Because of this, Google Ads has established itself as the most demanded format of online advertising in the world.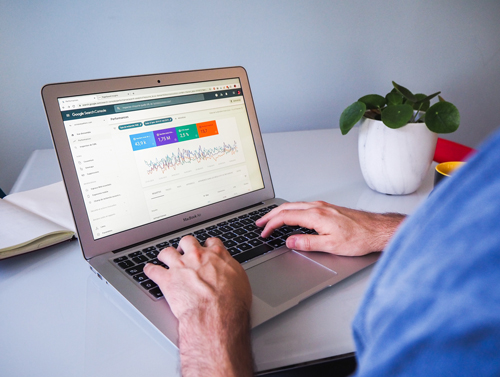 ALL OF OUR TECHNICIANS ARE CERTIFIED BY GOOGLE
Want to appear on Google when they search for your products or services? In Intervitrine we will create and manage the campaigns taking into account the interests of your customers and how they search on the Internet.
Did you know that more than 65% of online searches are made from mobile devices? Do not stay behind and find customers who are close to you to maximize the potential of your ads.
Sometimes, we need to publicize our business. And for that, nothing works better than advertising on the Display network. With this type of campaign you will reach 90% of the users of the network even if they are not looking for you.
Bing Ads is the advertising network of Bing, Yahoo and AOL. Why stay solely on Google if there are mechanisms to reach a wider market?
This is Google's large catalog. Here the user finds relevant information about any product he wishes to buy. At InterVitrine we help you capture their attention and increase sales.
With this strategy we recapture the attention of users who have already visited you. Give your customers another opportunity and increase your revenue.
grow your business with google ads
WE CAN BECOME YOUR MARKETING AGENCY